Join us for the first ever Book Yourself Solid® training in Switzerland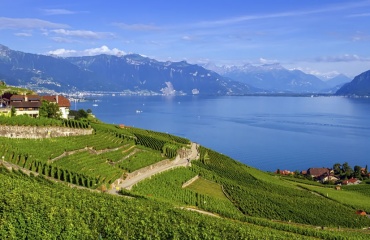 Date
September 28 & 29, 2017
Location
Hotel du Rivage, Lutry, Switzeland
Participation fee
Agility3 is organising a Book Yourself Solid® live event
September is the new January!
People who start planning their next year in September have a head-start to those who start planning in December or January.
This training makes sense for you if
you are a service professional
you have the ambition to double or tripple your current revenue in 1 to 3 years
you want to use the second half of 2017 to ensure that you are booked solid and ready to scale in 2018
you have clients who have bought your products or services in the past
you have been able to generate at least 50'000 $ revenue in one year
you want to get stability into sales
you want to learn a proven and reliable sales system
For more info about this training, please click here to go to the event page
The Book Yourself Solid® System
Book Yourself Solid® was created by best selling Author Michael Port.
It is the fastest, easiest, and most reliable system for getting more clients than you can handle, even if you hate marketing and selling.
Historically, 93% of small business owners who use the system see a 40% increase in their revenues in the very first year.
With the Book Yourself Solid System®, you will learn how to
find a profitable and rewarding target market

understand why people buy from you

talk about what you do without sounding confusing, boring or bland

introduce yourself without ever having to use an elevator pitch

become a category authority in your field

increase your credibility and likeability

price your products and services so that you won't be selling time for money

conduct simple sales conversations

promote yourself using robust networking, outreach and referral strategies

supercharge your marketing with speaking, writing and web strategies
For more info about this training, please click here to go to the event page